My big project, a DVD produced by the folks of Interweave, was months in the making, most of the time it was tortuously un-bloggable! 😉 And although I was able to download the whole thing from Interweave a couple of weeks ago, there was something so awesome about seeing it in person:
I absolutely LOVE the picture on the DVD itself – yes indeed, this is REAL!
My moment? Getting lots of those DVDs packed up and on their way to WONDERFUL people who pre-ordered them from me, giving me courage to order a bunch from Interweave for sale in my booth and here online. 24 hours later, that big pile looks like this:
Oh my goodness gracious, awesome-sauce times TEN!
(Most of those up there have a destination as well – I'm cooking up a special birthday celebration – stay tuned!)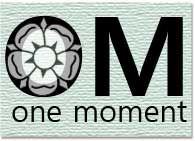 alamodestuff Linda has started a weekly meetup based on taking a moment each week to really notice something as you go about your daily grind life. I need to do this. You may want to too – read more about it here: