We have been anxiously running to the mailbox this week. Liam auditioned for the Claremont Young Musician's Orchestra last week, and acceptance letters were supposed to be sent this week. Liam was in the preparatory orchestra last year, here's a picture from their Winter Concert:
The CYMO is quite a select group – it takes students up to 20 years old. Last year, when he was in "Intermezzo" the prep orchestra for this more advanced group, Liam was the only Junior High aged kid in the winds and brass (there were quite a few younger string players). The other trombonist in Intermezzo was a) old than Liam and b) had been in Intermezzo for 2-3 years, so I was very worried that those issues may have come into play, instead of letting the audition speak for itself. I also worried that nerves would get in the way of Liam playing his best (for the most part it didn't),  or that a stronger trombonist than him would audition.
Well – the letter came yesterday, he made it into the advanced group – hooray!
Liam really has been working hard all this summer on his playing, and that hard work is paying off!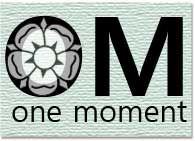 alamodestuff Linda has started a weekly meetup based on taking a moment each week to really notice something as you go about your daily grind life. I need to do this. You may want to too – read more about it here:
https://www.candiedfabrics.com/2011/06/10/one-moment-lucious-low-brass/