I find it hard to believe, but I'm beginning my 5th year of business! My very first art show was Red Dirt Art Festival in April of 2007. This Saturday, April 9, is Red Dirt 2011, so I'm officially beginning year number 5 tomorrow! To celebrate, I'll be having a giveaway!
How do you enter?
In two weeks time (APRIL 25 at midnight Pacific), I'll choose two names:
One from my newsletter subscribers (click here if you've not subscribed yet)
Another from people who comment on this blog post. If you've been reading this blog for awhile, you know that I've started to teach classes on how I do what I do, specifically, how to make a messenger bag and a simple tote. I'd love for you to tell me what type of class you would like to take from me (we'll assume that time and money aren't an issue!) You're also welcome to just wish me a happy anniversary!
What's the prize?
Well, the winners will choose either one of my hand dyed habotai scarves, in the color palette of you choice, or a half yard of hand-dyed fabric, in one those scarf palettes.


Okey Dokey, I've got lots of last minute prep to do for the show…everyone cross your fingers that it doesn't rain, because the rain date for this show is 2 weeks away, which makes it the day before Easter…not the best time for an Art Festival!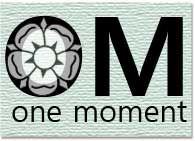 My moment this week? It's got to be the realization that what started as a lark 4 years ago has developed into a huge part of my life, one that allows me to grow artistically, but is also connecting me to people all over the world in ways I never thought was possible! What could be a lonely pursuit is filled with support and encoragement, and for that I thank you all!
alamodestuff Linda has started a weekly meetup based on taking a moment each week to really notice something as you go about your daily grind life. I need to do this. You may want to too – read more about it here: