Last Friday, I could see the light at the end of the tunnel, and was feeling pretty stoked. Did I jump right into that list? NO! It turns out that I needed to spruce up the studio. I'm not sure why, but there just comes a point where those piles just have to be dealt with!
I finally hung a couple of Skinny LaMinx dishtowels I've been saving because they were too nice to actually use!
Now, what I DIDN'T do is wait around until I got better light. It's tough to photograph this room with that big window. I may have had better pix if I'd waited until the next morning to take the pictures, but I knew I needed to MOVE ON and get to working, so I did!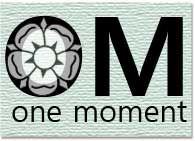 alamodestuff Linda has started a weekly meetup based on taking a moment each week to really notice something as you go about your daily grind life. I need to do this. You may want to too – read more about it here: