1st: Don't forget, my giveaway of Diane Doran's DVD "Digital Collage for Quilt Design" ends at midnight, enter now!
Last week I had a very important collaboration to complete: my younger son Logan needed some lederhosen for a family cultural presentation to his 5th grade class (my hubby's family is not only Scottish, but there's some German in there too). I was able to be in the back of the classroom for his presentation. Although he was nervous outside before getting started, once inside he was a complete ham!
He was very proud to be able to write on the board while talking ("just like my Mom" he told the class). He was very animated, and happy to have everyone paying attention to him.
At the end, there were lots of questions, and comments. His classmates were quick to point out that his was the best presentation, because they could HEAR him! My goodness, isn't he just the cutest?
My Moment? SO many times people remark how like Andrew my older son is, and how much like me Logan is – oh my goodness, this is so true!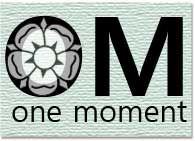 alamodestuff Linda has started a weekly meetup based on taking a moment each week to really notice something as you go about your daily grind life. I need to do this. You may want to too – read more about it here: