Hooray, spring break is here. It's a bit earlier than most university spring breaks, the semester starts pretty early so we can squeeze in our "May Term" before Memorial Day.
Any old who,  the next week holds lots and lots of dyeing, and sewing – but tonight? Tonight, the hubby and I went out, to dinner, just the two of us – it was almost a date! I even had an alcoholic beverage!

We should probably do this more than once a year!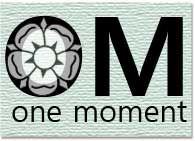 alamodestuff Linda has started a weekly meetup based on taking a moment each week to really notice something as you go about your daily grind life. I need to do this. You may want to too – read more about it here: