I've been wanting to post this for a week now, but life got in the way. One of the incredible people I've had the honor of meeting online is Angie Allen, of Jumping Jack Designs. She is a talented paper goods designer who has spent the past 300 days or so working on her photography – she's absolutely incredible – check out her Flickr set of her "Project 365" which is nearing completion.
Earlier this Fall, I was tweeting about how incredibly overwhelmed I was with all the stuff I wanted to do, and I mentioned that one thing I really wanted to get done was to have photos of my scarves on a real live person. She graciously stepped in and photographed her gorgeous friend Kari wearing all sorts of different scarves. Here's a collage of a few awesome shots, the entire gallery of them can be found at the bottom of this page.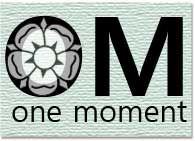 Although this was originally a moment I wanted to preserve last week, it holds true this week as well. I've met some really incredible people online, and I continue to be amazed at how the electrons that travel from my computer can create such incredibly human bonds.
alamodestuff Linda has started a weekly meetup based on taking a moment each week to really notice something as you go about your daily grind life. I need to do this. You may want to too – read more about it here: