Another rose post, you think? Well, I do need to remind myself as I walk back and forth to my car each morning that there are some benefits to living in Southern California. Although I shan't dwell on the negatives here, it's tough paying the mortgage each month on something that is worth 20-25% less than when you bought it 6 years ago.
I tend to get a little focussed on the details of life, just like the two pictures of roses above I took today.
But perhaps what I should be doing…
…is keeping the bigger picture in my mind.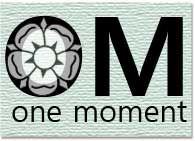 alamodestuff Linda has started a weekly meetup based on taking a moment each week to really notice something as you go about your daily grind life. I need to do this. You may want to too – read more about it here: